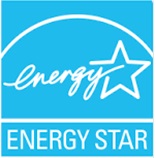 Energy Star is an international program aimed at promoting energy-saving products and reducing the emission of gases that cause the greenhouse effect. Products meeting the program requirements are marked with a special label.
Energy Star was initiated in 1992 by two institutions: the Environmental Protection Agency (EPA or USEPA) and the United States Department of Energy (DOE).
Currently - from July 1, 2009 - the Energy Star 5.0 standard applies.
Initiated as a voluntary labeling program to identify and promote energy-saving products, Energy Star began with computer and printer labels. In 1995, the program was significantly expanded by introducing labels for home heating and air conditioning systems.
Elements of the Energy Star program have been adopted in the common European market, as well as in Canada, USA, Australia, Japan and Taiwan.
Energy Star specifications for individual products are set by EPA and relate to, among others:
computers
servers
peripherals
heating, cooling and air conditioning products and systems
home electronics
imaging equipment (televisions, video projectors, etc.)
lighting
new homes
Every year, the EPA conducts worldwide energy efficiency assessments:
– buildings
– industrial and other facilities
Reports are available on the Energy Star website
ICR Polska provides comprehensive assistance in preparing products to meet the Energy Star specifications, primarily testing and certification.
Energy Star is the simple choice for energy efficiency.