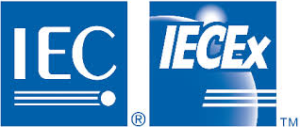 The worldwide IECEx system was created to facilitate international trade in equipment and services for use in explosive atmospheres (Ex devices / products) while maintaining the required level of safety. This system provides, among others:
reduction of testing and certification costs for the manufacturer;
shortening the time of placing the product on the market;
one, generally available international database of Ex products;
uniform criteria for the evaluation and verification of products regardless of the place of production and use.
More information on the entire range of IECEx activities can be found at https://www.iecex.com/
Ex devices are designed to work in explosive atmospheres, i.e. in areas / zones where flammable liquids, vapors, gases or dusts may be present in sufficient quantities to cause a fire or explosion.
Currently, such zones exist in both production plants of many industries, as well as in service and warehousing plants, eg:
mining and plants related to coal transmission and storage
refueling stations for cars or planes, gas stations
oil refineries, drilling platforms and processing plants
chemical processing plants
pharmaceutical plants
printing industry, production of paper and textiles
operating rooms of hospitals
varnishes and paint-rooms
biomass processing plants
sewage treatment plants
gas pipelines and distribution centers
grain processing and storage facilities
wood processing plants
sugar refineries
workshops for the machining of metal materials, especially aluminum
ICR Polska provides research, evaluation of the production system and certification of products intended for operation in potentially explosive atmospheres of worldwide reach within the IECEx system.
The testing and evaluation of the production system can be carried out in parallel with the activities resulting from the European ATEX directive.
We provide a wide scope of tests covering the majority of used methods of explosion protection of electrical and non-electrical equipment.