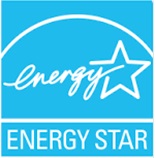 We may grant rights to mark products with the Energy Star label.
Elements of the Energy Star program have been adopted in the common European market, as well as in Canada, USA, Australia, Japan and Taiwan.
Energy Star specifications for individual products are set by EPA and relate to, among others:
computers
servers
peripherals
heating, cooling and air conditioning products and systems
home electronics
imaging equipment (televisions, video projectors, etc.)
lighting
new homes
ICR Polska provides comprehensive assistance in preparing products to meet the Energy Star specifications, primarily testing and certification.