We remind you that on December 31, 2020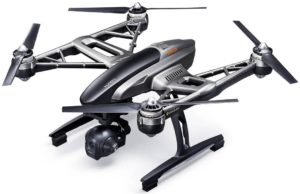 the existing national regulations and procedures of the EU Member States, dedicated to civil users of unmanned aircrafts (drones), no longer apply. They have been codified and replaced by:
Commission Implementing Regulation (EU) 2019/947 of May 24th, 2019 on the rules and procedures for the operation of unmanned aircraft
Commission Delegated Regulation (EU) 2019/945 of March 12th, 2019 on unmanned aircraft systems and on third-country operators of unmanned aircraft systems
In Europe, the supervision of compliance with these aviation regulations is performed by EASA - European Union Aviation Safety Agency - while in Poland, direct supervision is carried out by the Civil Aviation Authority.
ICR Polska is constantly carrying out voluntary certification of unmanned aircrafts (drons).
We also help to obtain the EASA/ULC Certificate of Competence, recognized throughout Europe, which entitles you to pilot drones of open category A1/A3.
Please contact us icrpolska@icrqa.com