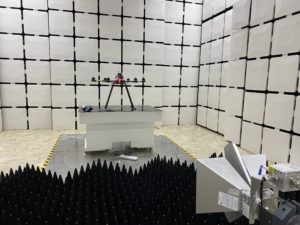 In our laboratory, we perform tests of Unmanned Aerial Vehicles (DRONE) for compliance with the requirements of Regulation (EU) 2019/945.
We also take into account the necessary tests resulting from the directive for radio devices (RED) - 2014/53/EU and the machinery directive (MD) - 2006/42/EC.
On the basis of positively completed tests, we issue a confirmation of the drone's compliance with the indicated requirements - until the provisions on notified bodies enter into force: a verification od conformity document, and after the above-mentioned provisions enter into force: EU-type examination certificates.
We invite producers and importers to cooperate.